Membranes, reverse osmosis, and bioseparations - 2012
Jump to navigation
Jump to search
Class date(s):
28 September to 19 October 2012

Download video: Link [116 M]

---

Download video: Link [104 M]

---

Download video: Link [44 M]

---

Download video: Link [120 M]

---

Download video: Link [118 M]

---

Download video: Link [115 M]

---

Download video: Link [112 M]

---

Download video: Link [123 M]

---

Download video: Link [117 M]

---
We start this section by looking at membranes, an important (bio)separation technique.
References
Please use these references to read ahead, or for extra background reading on membranes.
Interesting applications / Enrichment materials
Week 4
28 Sept 2012 (04C)
Guest lecture: Henk Koops, GE Water and Process Technologies, An introduction to membrane technology
Slides for class (accessible only to McMaster students from campus)
Week 5
02 October 2012 (05A)
We continue to learn more about membrane separations; we will start by overviewing some terminology related to membranes and understanding where membranes are used and why.
Audio, but unfortunately there is no video available (forgot to turn the camera on). I do have a photo of the white board available: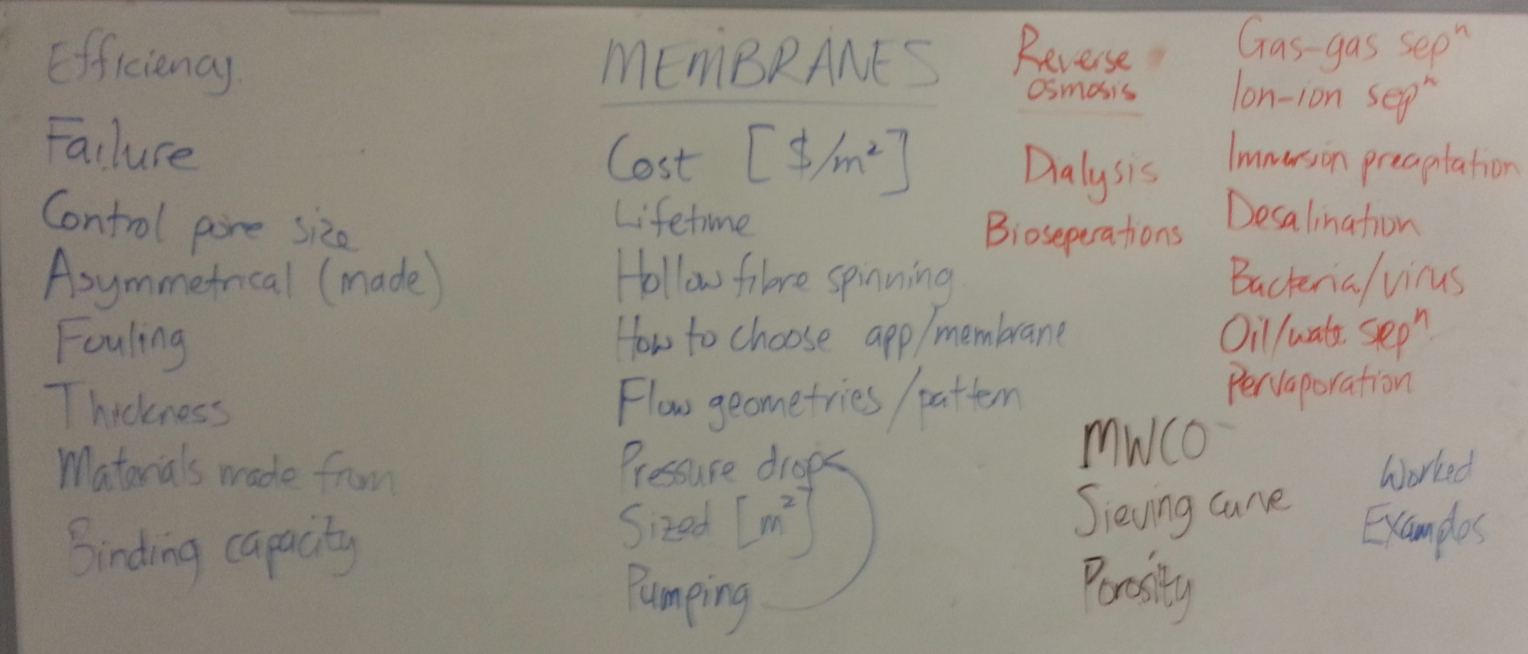 click to enlarge
04 October 2012 (05B)
We look at microfiltration and applications of it.
Slides for class (updated): print from slide 14 to 25
The board from today's class: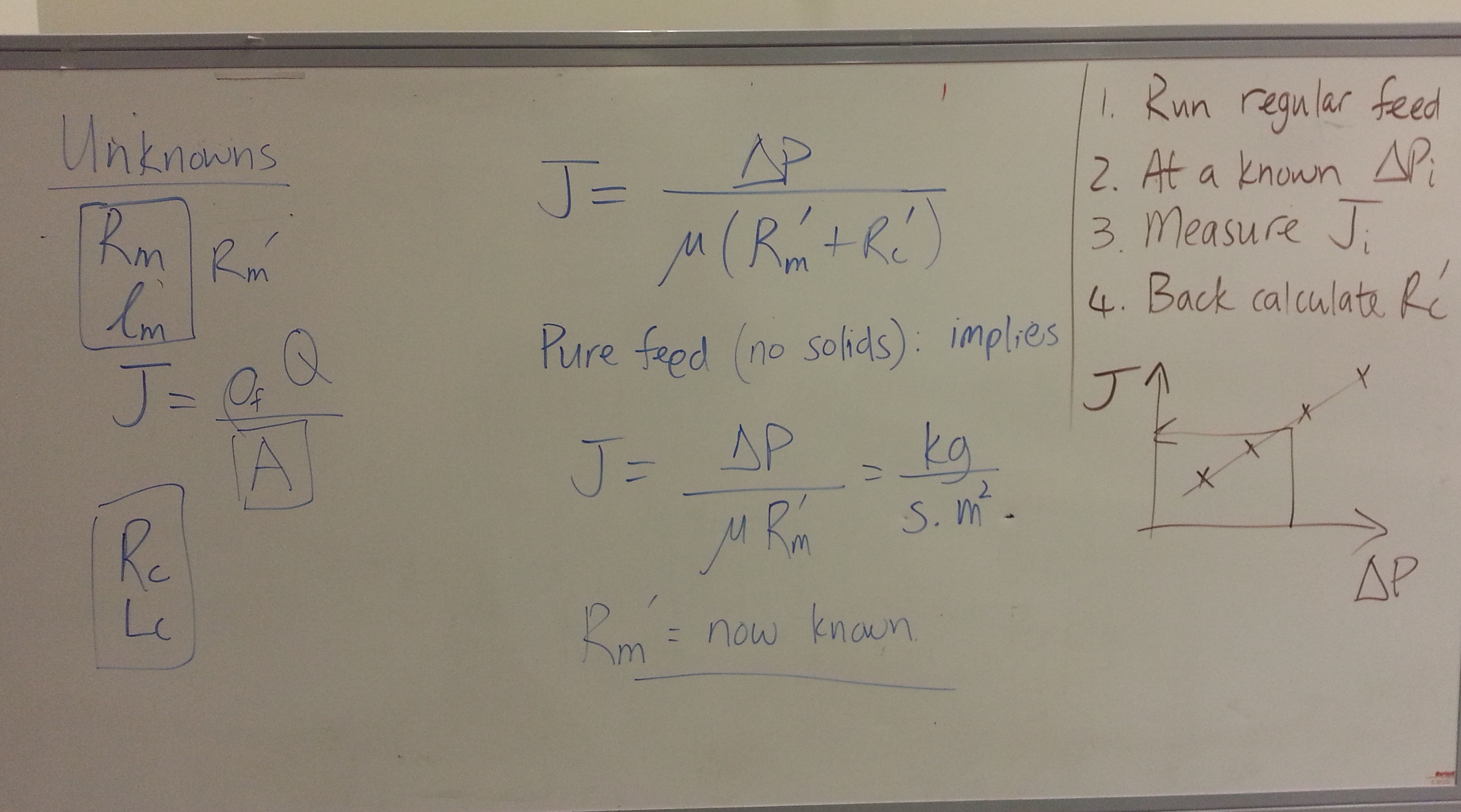 click to enlarge
05 October 2012 (05C)
Worked examples with the equations on microfiltration.
The board from today's class: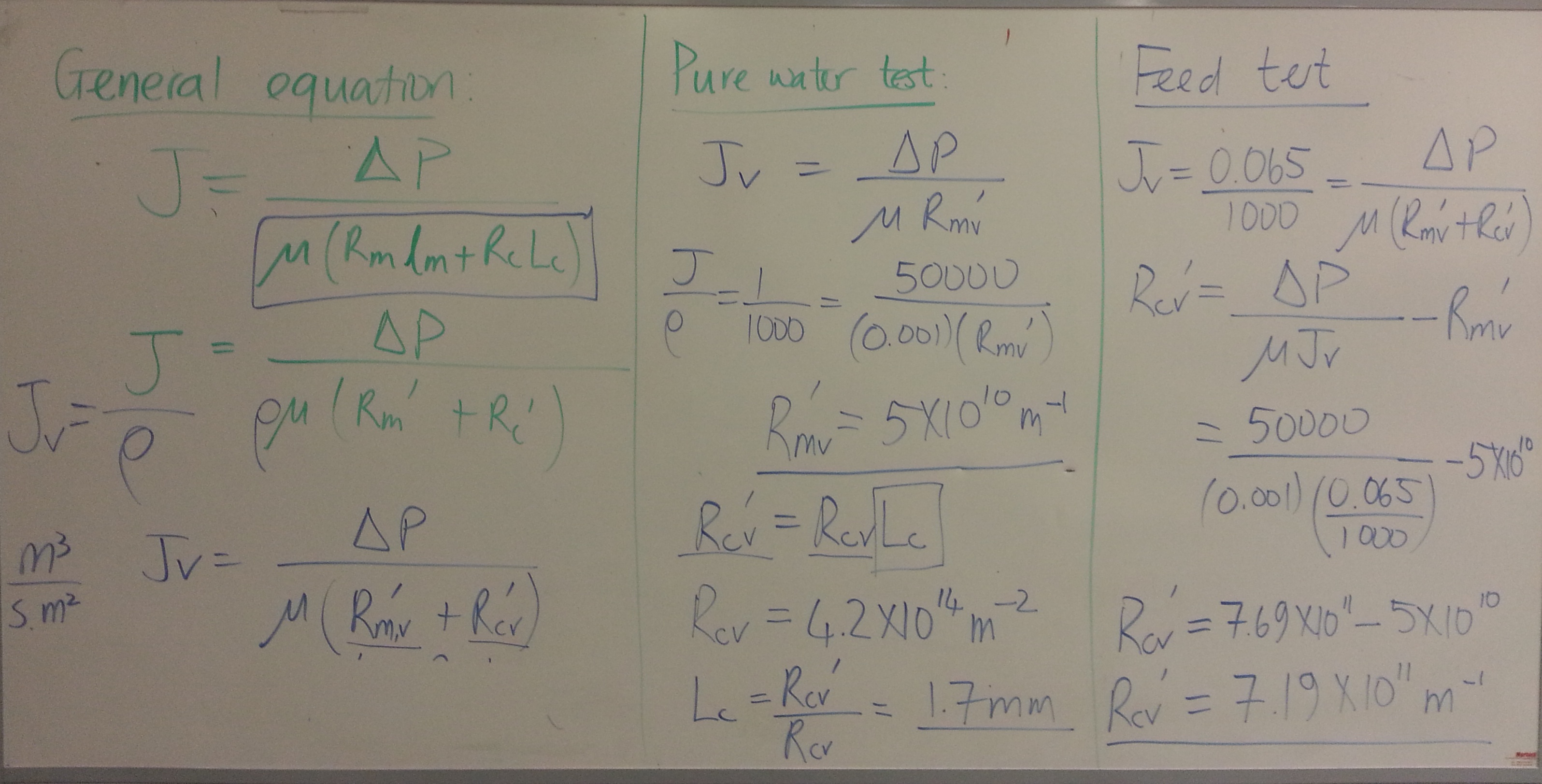 click to enlarge
Week 6
09 October 2012 (06A)
Assignment 3 review. Course evaluation review. We will look at ultrafiltration and applications of it.
Look at the Millipore Ultrafiltration catalogue to see how membrane suppliers specify their membranes.
An article on ultrafiltration describing applications and capital costs.
11 October 2012 (06B)
We will finish up ultrafiltration and cover some examples in class.
The board at the end of today's class: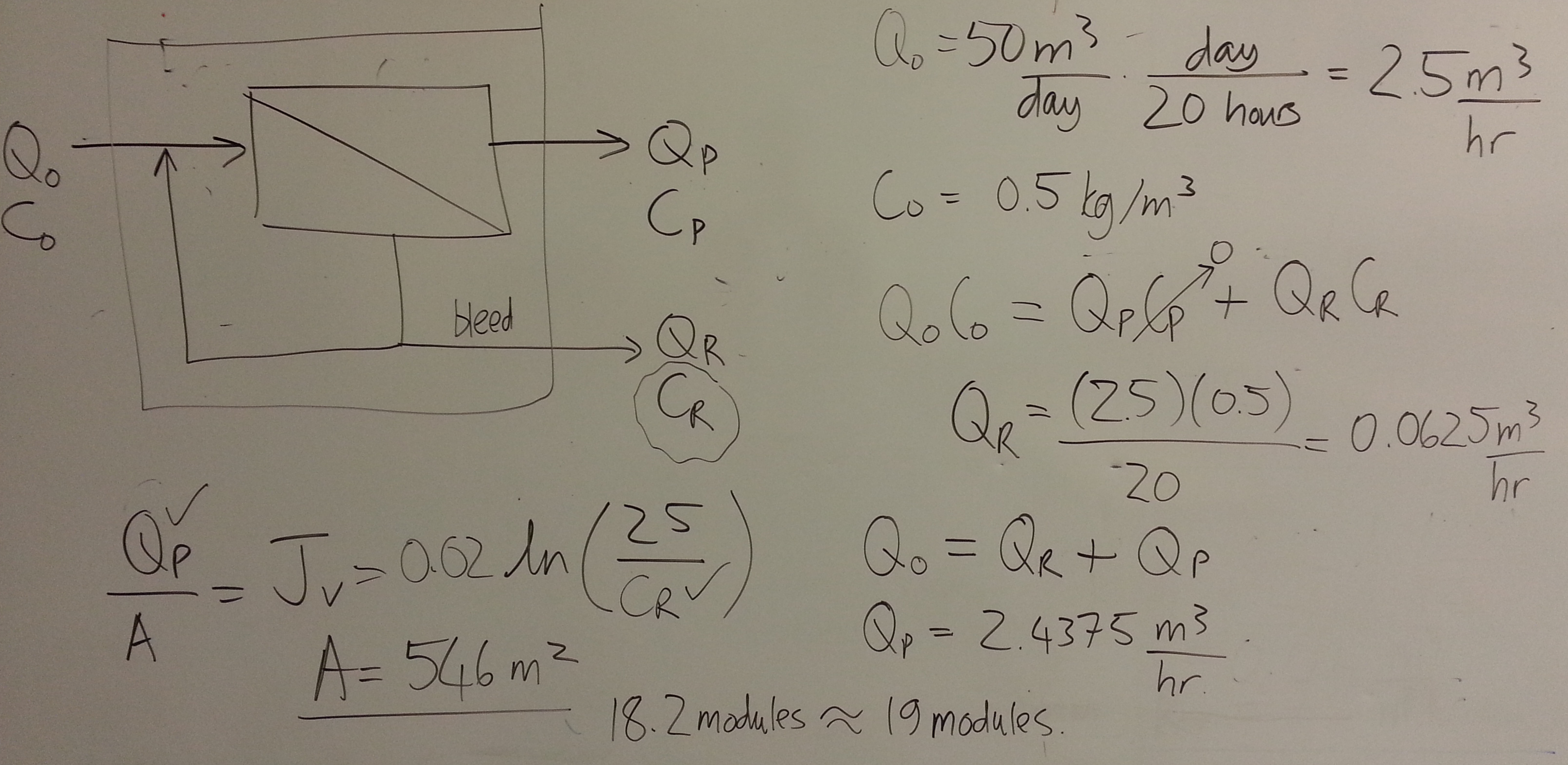 click to enlarge
12 October 2012 (06C)
Class is cancelled for the midterm later today.
I will be in class though to answer any questions you have on any of the material covered so far.
Week 7
16 October 2012 (07A)
Review of the midterm.
The board from today's class: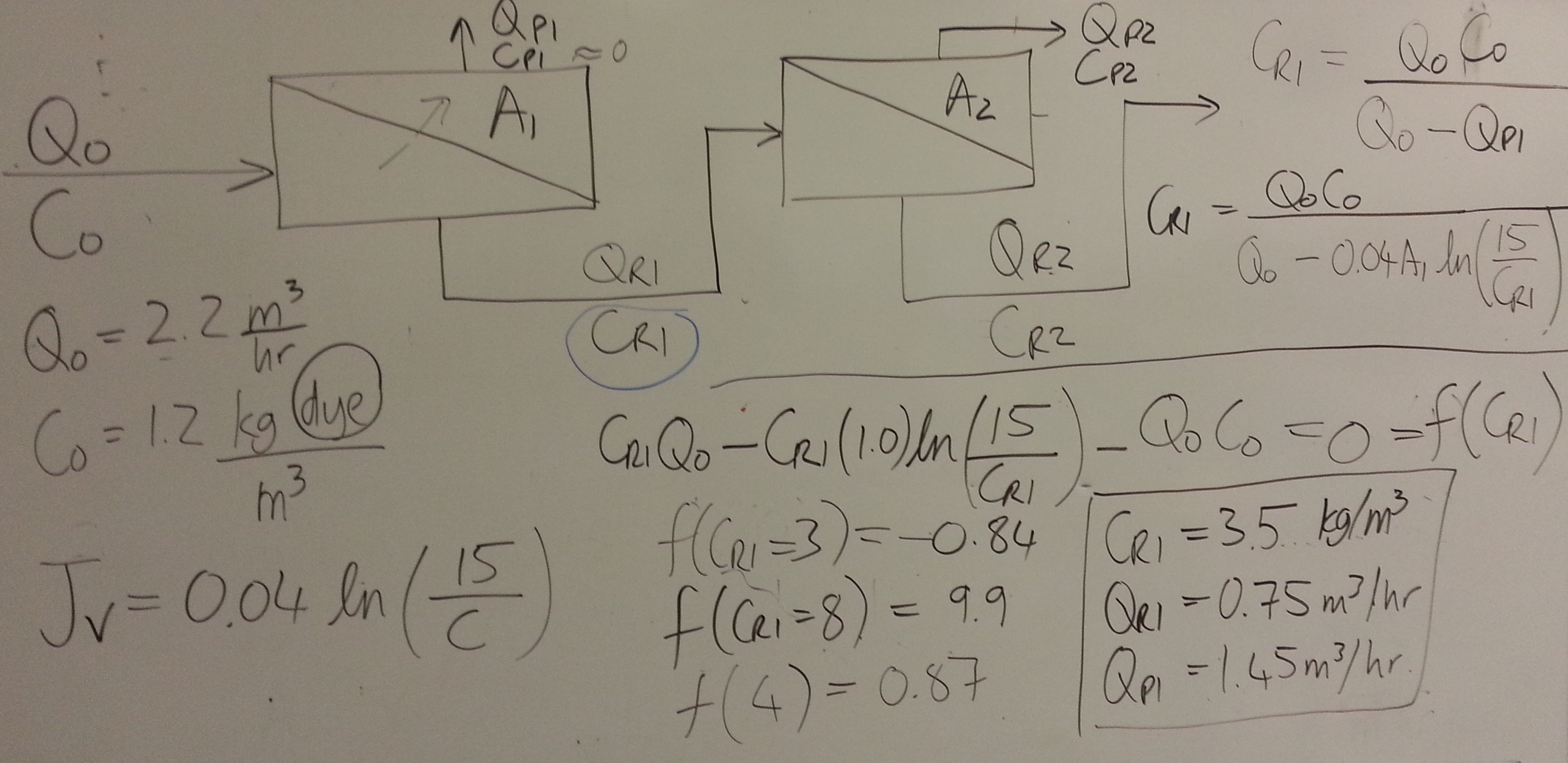 click to enlarge
18 October 2012 (07B)
A detailed look at reverse osmosis.
19 October 2012 (07C)
Wrapping up reverse osmosis with several examples.
Two snapshots from the board in today's class: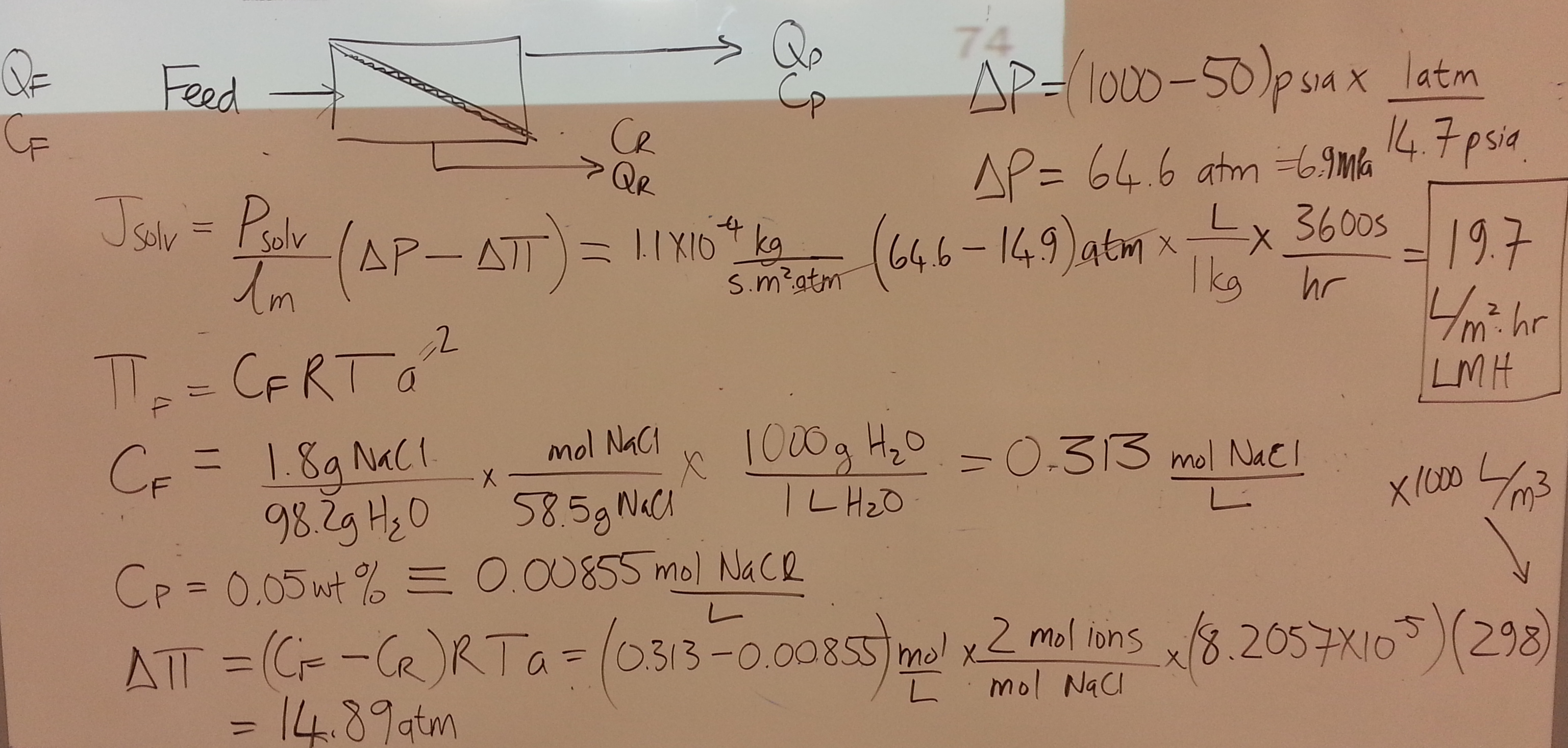 click to enlarge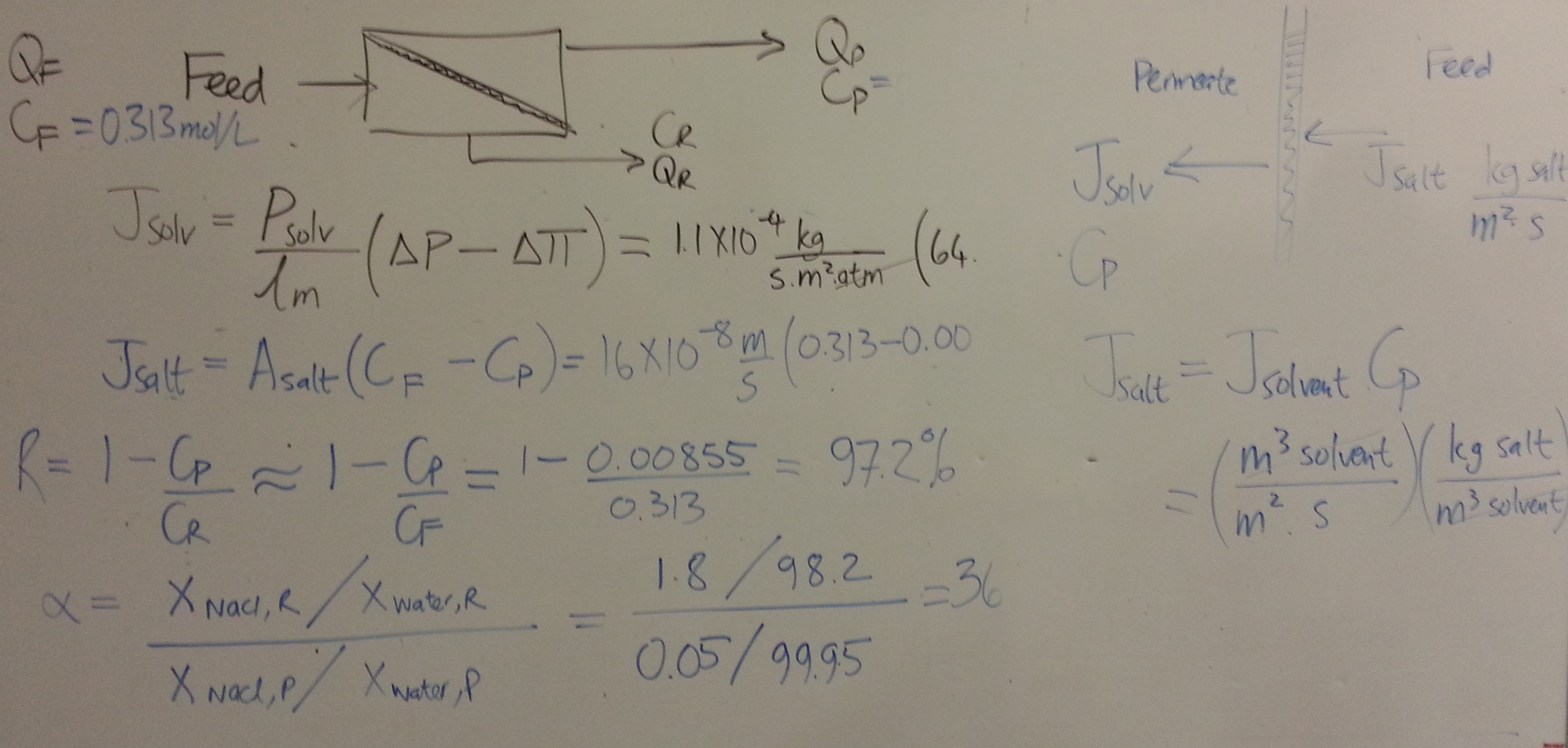 click to enlarge
Week 10
06 November 2012 (10A)
Review of the membrane question in assignment 4
The board from today's class: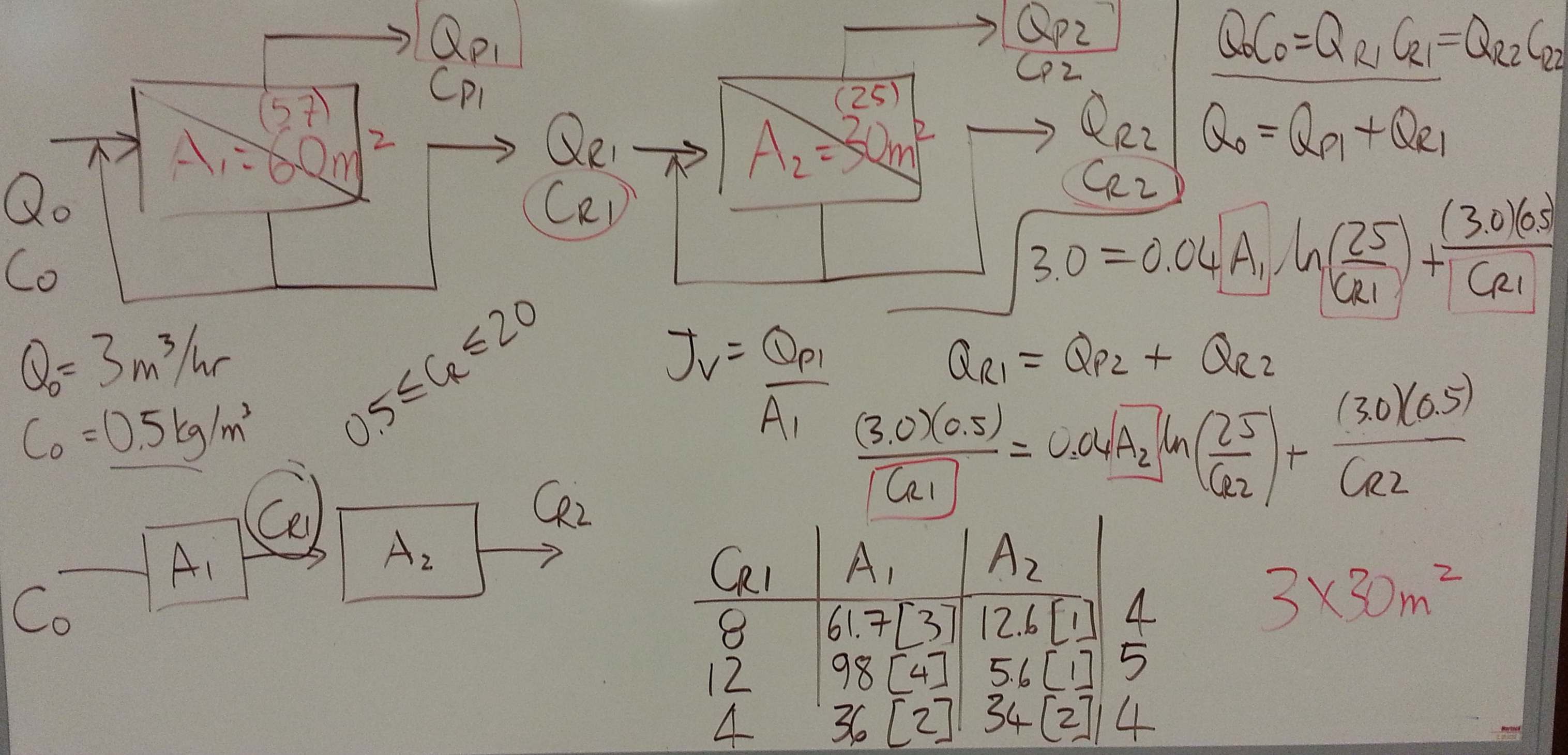 click to enlarge